Dell S3840cdn Driver and Firmware Download
Dell S3840cdn Driver, Software and Firmware
The Dell Color Smart Printer S3840cdn offers simple operation like the Dell E525w. It is also easy to control and set up using the OpenManage Printer Essentials service. In fact, it supports remote printing via web services making it both secure and efficient.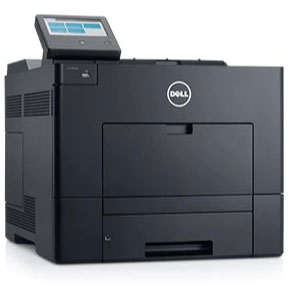 The reliable Dell S3840cdn Smart Printer delivers high performance with a powerful 1.06 GHz dual core processor. In addition, it is also capable of producing high-quality prints up to a resolution of 1200×1200 dpi. In fact, the Dell Smart Printer S3840cdn embeds a Trusted Platform Module that protects your data from unauthorized users. Another important feature is the 5″ capacitive LCD Touch Screen which makes it easy for you to control the display and settings.
Performance and Connectivity
Moreover, the Color Smart S3840cdn is a color laser printer which has a print speed of up to 36 ppm (B/W) and 36 ppm (Color). It is also embedded with complete connectivity technologies including USB 2.0, high speed USB 3.0 host and Gigabit LAN. In fact, it is equipped with Auto Duplex features and language simulation capabilities such as PCL 5C, PCL 6, PDF 1.7, PostScript 3 and XPS. However, to get high-yield prints you need to use the original Dell S3840cdn toner cartridge, which can print up to 3,000 pages.
Dell S3840cdn Driver supports the following OS:
Windows 11 (x64/x86), Windows 10 (x64/x86), Windows 8.1 (x64/x86), Windows 7 (x64/x86), Windows Vista (x64/x86), Windows XP (x64/x86), Windows Server 2003/2008/2012 (x64/x86), Apple Mac OS, Linux, Ubuntu 12.0, Novell SuSE Linux ES, and also RedHat Enterprise.
How to Download and Install S3840cdn Printer Drivers
Click Download Driver Files on the link below, then the File Download window appears, click Save and click OK.
If the Download Complete window appears, click Close. After that unzip the file, run setup and follow your on-screen installation instructions.
When the installation finish window apprears, press the Test Print menu. If the Driver installed successfully, the printer will respond to your commands.
Dell S3840cdn Driver, Software and Firmware for Windows
Dell S3840cdn Software Suite and Driver for Windows (x64/x86)
Release date: 10 Nov 2017, Version: 6.10.1.1 (A01)
File Name: Printer_S3840cdn_Software_And_Driver_Dell_A01_WIN_EN.exe (24.12 MB)
Dell S3840cdn PCL Driver for Windows (32bbit/64bit)
Release date: 10 Nov 2017, Version: 6.10.1.1 (A01)
File Name: Printer_S3840cdn_Driver_PCL_Dell_A01_WIN_EN.zip (18.63 MB)
Dell Color Smart Multifunction Printer S3840cdn PS Driver for Windows
Release date: 24 Nov 2016, Version: 6.10.0.11 (A00)
File Name: Printer_S3840cdn_Driver_PS_Dell_A00_WIN_EN.zip (16.95 MB)
Dell Open Print Driver for Windows (x64/x86)
Version: A16 (A16), Release date: 11 Oct 2017
File Name: Software_OPD_Dell_A16_Win.zip (13.43 MB)
Dell S3840cdn Driver, Software and Firmware for Mac
Dell Color Smart Multifunction Printer S3840cdn Drivers for macOS
Release date: 16 Jun 2021, Version: v1.70.233 (A01)
File Name: Printer_S3840cdn_Installer_Dell_A01_MAC.dmg (95.39 MB)
Dell S3840cdn Firmware for Windows and Mac OS
Release date: 01 Aug 2018, Version: 2.30.5 (A04)
File Name: Printer_S3840cdn_Firmware_Dell_A04.zip (338.17 MB)
Dell S3840cdn Driver for Linux/Unix
Dell S3840cdn Printer Drivers for Linux OS
Release date: 13 Mar 2017, Version: 1.1-1 (A01)
File Name: Printer_S3840cdn_Driver_Dell_A01_Linux.zip (77.15 KB)