HP OfficeJet 8025 Driver Software
HP OfficeJet 8025 Driver Download
Complete your office tasks with the HP OfficeJet Pro 8025, which can replace your old LaserJet M454dw printer. Of course, office or home work will save time with a print speed of 20 ppm black and color. The OfficeJet Pro 8025e multifunction printer offers high resolution copying, scanning as well as faxing. In addition, it has a Wi-Fi interface that lets you print wirelessly from smartphones with HP Smart app support. In fact it supports scanning from and to popular cloud services including Google Drive, Microsoft OneDrive, Dropbox, Evernote, Etc. However, to get high-quality printouts, you must use genuine HP OfficeJet Pro 8025 ink and cartridges.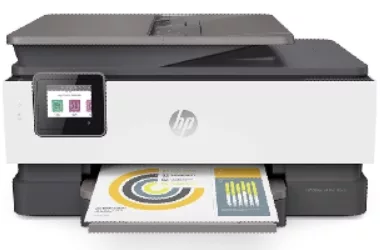 HP OfficeJet 8025 Driver supports the following OS:
Windows 11, Windows 10, Windows 8.1, Windows 7, Windows Vista, Windows XP, Windows Server 2003/2008/2012/2019/2022 (x64/x86), Apple Mac OS, Linux Ubuntu, Novell SuSE, RedHat Enterprise and also Android OS.
Full Feature Software and Drivers
Download the complete HP OfficeJet Pro 8025e drivers, software and firmware on the official website at the following link. This official site also provides all supported versions and operating systems including Windows, macOS, Android, Linux, etc. Read more.
HP OfficeJet 8025 Driver | Windows (x64/x86)
HP Easy Start Printer Setup Software (Online Installer)
Version: 15.7.6, Release date: May 18, 2023
Filename: HPEasyStart_15_7_6.exe (15.8 MB)
HP OfficeJet Pro 8020 All-in-One EasyStart Setup (Offline)
Version: 49.11.4670, Release date: Feb 16, 2022
Filename: HPEasyStart-13.6.5-OJP8020.exe (15.8 MB)
HP Smart for Microsoft Store
Version: -, Release date: –
Filename: store.microsoft_hpsmart (- MB)
HP OfficeJet 8025 Software | Mac/iOS
HP Easy Start for macOS
Version: 2.13.3.221209, Release date: Feb 22, 2023
Filename: HP_Easy_Start.app.zip (10.9 MB)
HP Easy Admin for macOS
Version: 2.12.2.221209, Release date: Feb 22, 2023
Filename: HP_Easy_Admin.app.zip (3.7 MB)
HP OfficeJet Pro 8025 Apps | Android OS
HP Smart for Android OS
Version:-,  Release date: May 2023
Filename: HP_Smart_App_Android (- MB)
HP OfficeJet 8025e Software | Linux OS
HP OfficeJet 8025e Driver and Support
To download HP drivers for the Linux operating system, you should indeed visit the official HP website. However, if you need a shortcut to download the Linux operating system driver, you can go to the web page we have provided in addition to HP Customer Support. Visit now.
How to Download and Install the HP OfficeJet 8025 Driver
Click Download Driver Files on the link below, then the File Download window appears, click Save and click OK.
While the Download Complete window appears, click Close. After that unzip the file, run setup and follow your on-screen installation instructions.
When the installation finish window apprears, press the Test Print menu. If the Driver installed successfully,  then the printer will respond to your commands.