Dell H815dw Driver and Firmware Download
Dell H815dw Driver, Software and Firmware
Dell H815dw Cloud MFP Printer makes it easy for you to easily complete your tasks through Dell Printer Easy Installers. The H815dw MFP Printer also offers collaboration between high power and connectivity that supports print and scan via mobile devices. It also support many smart devices to run its services including: iPhone, Android and Windows Mobile as well.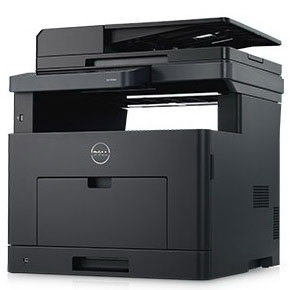 Features and Advantages
In fact, it gives you an advantage in processing documents and scanning or printing from various devices to save time. In addition, the H815dw Cloud Printer also offers easy content editing, so it can be stored and shared on popular cloud storage services using the Dell Document Hub feature. Besides this printer is cheap, it is also easy to maintain, this is an advantage for you.
Moreover, your productivity will be made easier because of the built-in intuitive 4.3-inch touchscreen support. So you just swipe or tap the menu app on the touch screen to launch common tasks, this is easy isn't it?
Dell H815dw Driver supports the following OS:
Windows 11 (x64/x86), Windows 10 (x64/x86), Windows 8.1 (x64/x86), Windows 7 (x64/x86), Windows Vista (x64/x86), Windows XP (x64/x86), Windows Server 2003/2008/2012 (x64/x86), Apple Mac OS, Linux, Ubuntu 12.0, Novell SuSE Linux ES, and also RedHat Enterprise.
How to Download and Install the Drivers
Click Download Driver Files on the link below, then the File Download window appears, click Save and click OK.
Then, if the Download Complete window appears, click Close. After that unzip the file, run setup and follow your on-screen installation instructions.
When the installation finish window apprears, press the Test Print menu. If the Driver installed successfully, the printer will respond to your commands.
Dell H815dw Driver and Software for Windows
Dell H815dw Software Suite and Driver – Windows (x64/x86)
Version: 6.7.2.2 (A03), Release date: 11 Nov 2016
File Name: Printer_H815dw_Software_And_Driver_Dell_A03_WIN_EN.exe (163.14 MB)
Dell Printer H815dw Scanner Driver – Windows (x64/x86)
Version: 1.1.0.0 (A02), Release date: 11 Nov 2016
File Name: Printer_H815dw_Driver_Scan_Dell_A02_WIN.zip (10.38 MB)
Dell Cloud Printer H815dw Fax Driver – Windows (32bit/64bit)
Version: 6.7.2.2 (A02), Release date: 11 Nov 2016
File Name: Printer_H815dw_Driver_Fax_Dell_A02_WIN_EN.zip (20.22 MB)
Dell Open Print Driver – Windows (x64/x86)
Version: A16 (A16), Release date: 11 Oct 2017
File Name: Software_OPD_Dell_A16_Win.zip (13.43 MB)
Dell MFP H815dw/S2815dn Firmware – Windows (x86/x64)
Version: 201809120648 (A08), Release date: 26 Jan 2019
File Name: Printer_S2815dn_H815dw_Firmware_Dell_A08_WIN.exe (38.22 MB)
Dell H815dw Driver and Software for Apple macOS
Dell Cloud Multifunction Printer H815dw Drivers for MacOS
Version: v1.6 (A04), Release date: 16 Jun 2021
File Name: Printer_H815dw_&_S2815dn_Installer_Dell_A04_MAC.dmg (95.39 MB)
Dell H815dw Drivers for Linux OS
Dell Cloud H815dw and S2815dn Drivers for Linux
Version: (A00), Release date: 27 Oct 2015
File Name: Printer_H815dw_S2815dn_Driver_Dell_A00_Linux.zip (1.19 MB)