Dell E514dw Driver and Firmware Download
Dell E514dw Driver, Firmware and Software
The Dell E514dw Multifunction Printer offers efficiency and productivity for everyday printing tasks, it can rival the E515DW. In addition, the E514dw Wireless MFP Printer provides important features such as a built-in duplexer for automatic two-sided printing and an automatic document feeder (ADF). The E514dw also comes in a smaller size than other Dell printers with limited paper capacity. However, the single Tray holds 150 sheets for light-duty printing for homes, schools, colleges, and small offices.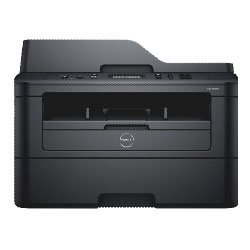 Durability and Connectivity
Moreover, the E514DW printer bring the advantages of copying up to 35 sheets. But, the MFP E514DW does not support color printing, it only provides high quality Black/White printing. As you know, Dell also enhances the development of the next generation E514DW on the Dell E515DW Printer which it offers convenience and more powerful.
The Dell E514DW printers are both equipped with USB, Wi-Fi and Ethernet connectivity. It also capable of copying up to 35 sheets at a time while print high quality results with less hassle using the genuine toner cartridges from Dell. As we know, the 514DW Printer offers printing productivity from smartphones, tablets and other mobile devices compatible with the Dell Document Hub application. In Conclusion, Dell E514DW is the best printer solution for home, small office and school needs.
Dell E514dw Driver supports the following operating systems:
Windows 11 (x64/x86), Windows 10 (x64/x86), Windows 8.1 (x64/x86), Windows 7 (x64/x86), Windows Vista (x64/x86), Windows XP (x64/x86), Windows Server 2003/2008/2012 (x64/x86), Apple Mac OS, Linux, Ubuntu 12.0, Novell SuSE Linux ES, and also RedHat Enterprise.
How to Download and Install Dell Printer Drivers
Click Download Driver Files on the link below, then the File Download window appears, click Save and click OK.
If the Download Complete window appears, click Close. Then unzip the file, run setup and follow your on-screen installation instructions.
When the installation finish window apprears, press the Test Print menu. If the Driver installed successfully, the printer will respond to your commands.
Dell E514dw Driver, Software and Firmware for Windows
Dell E514dw Software Suite and Driver (Windows x86/x64)
Version: 1.01.00 (A03), Release date: 04 Jan 2017
File Name: Printer_E514dw_Application_ALL_Dell_A03_WIN.zip (110.58 MB)
Dell Printer E514/E515 Drivers (Windows x64/x86)
Version: MR3 (A00), Release date: 17 Sep 2015
File Name: Printer_E514_E515_Drivers_Dell_A00_WIN.zip (39.63 MB)
Dell Open Print Driver (Windows x86/x64)
Version: A16 (A16), Release date: 11 Oct 2017
File Name: Software_OPD_Dell_A16_Win.zip (13.43 MB)
Dell E514dw Firmware (Windows 32bit/64bit)
Version: K2008060849 (A07), Release date: 24 Sep 2020
File Name: Printer_E514dw_FW_Dell_A07_WIN.zip (10.39 MB)
Dell E514dw Driver and Software for macOS
Dell E514dw Printer Drivers for Apple Mac OS X
Version: 4.0.7 (A04), Release date: 13 Jan 2021
File Name: Printer_E514dw_Driver_Dell_A04_MAC.dmg (2.11 MB)