Dell E310DW Driver and Firmware Download
Dell E310DW Driver, Software and Firmware
The Dell E310DW Printer is a perfect wireless printer with high speed printing capabilities, similar to Dell H825cdw printer. It also offers excellent print quality so many users are satisfied with it high-yield print output. Moreover, E310DW is suitable for home, school, university, office and small business. It also delivers print via smartphone such as iPhone, iPad, Android and Mobile Windows Phone using Dell Apps that available to download on the AppStore or PlayStore.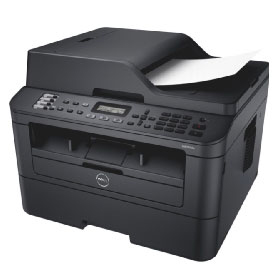 Connection and High-Quality
The E310DW Wireless Monochrome Printer comes with an all-black color on its body and also has the dell logo on front of it. Moreover, the Dell E310DW printer offers print speeds of up to 27 ppm, and save time with automatic two-sided printing. If you need to keep the E310DW always on perfect result, you need to use the genuine toner cartridges from Dell.
In fact, the optional high-yield toner cartridges can print up to 2,600 pages make it saving money and time. The Dell E310DW laser printer embeds print features over both Wireless and Ethernet networks. Of course, this is an important choice for you to be free to print from anywhere. In fact, it supports print from the internet including cloud services like Google Drive, Microsoft OneDrive, DropBox and Evernote. In conclusion, the Dell E310DW is the best printer for users with medium print needs of high quality and outstanding performance.
Dell E310DW Driver supports the following OS:
Windows 11 (x64/x86), Windows 10 (x64/x86), Windows 8.1 (x64/x86), Windows 7 (x64/x86), Windows Vista (x64/x86), Windows XP (x64/x86), Windows Server 2003/2008/2012 (x64/x86), Apple Mac OS, Linux, Ubuntu 12.0, Novell SuSE Linux ES, and RedHat Enterprise also.
How to Download and Install E310DW Drivers
Click Download Driver Files on the link below, then the File Download window appears, click Save and click OK.
If the Download Complete window appears, click Close. After that unzip the file, run setup and follow your on-screen installation instructions.
When the installation finish window apprears, press the Test Print menu. If the Driver installed successfully, the printer will respond to your commands.
Dell E310DW Driver and Software for Windows
Dell Printer E310dw Drivers – Windows (x64/x86)
Version: MR3, A00, Release date: 17 Sep 2015
File Name: Printer_E310dw_Drivers_Dell_A00_WIN.zip (7.74 MB)
Dell E310dw Software and Drivers – Windows (x64/x86)
Version: 1.01.00, A03, Release date: 04 Jan 2017
File Name: Printer_E310dw_Application_ALL_Dell_A03_WIN.zip (97.82 MB)
Dell E310dw Printer Firmware
Version: V1.14, A07, Release date: 24 Sep 2020
File Name: Printer_E310dw_FW_Dell_A07_WIN.zip (12.28 MB)
Dell Open Print Driver
Version: A16, release date: 11 Oct 2017
File Name: Software_OPD_Dell_A16_Win.zip (13.43 MB)
Dell E310DW Driver and Software for Apple macOS
Dell Printer E310dw Driver (Mac OS X)
Version: A000, Release date: 15 May 2015
File Name: Printer_E310dw_Driver_Dell_A02_MAC.dmg (2.11 MB)
Dell E310DW Driver for Linux OS
Dell Multifunction Printer E310dw Driver for Linux
Version: 4.0.6 (A02), Release date: 13 Jan 2021
File Name: Printer_E310dw_Driver_Dell_A00_LINUX.zip (107.86 KB)